About Texas T Granite - Countertop Installation Contractor
All of our services at Texas T Granite are offered in a professional manner with Christian values intertwined.
Customer satisfaction is always our highest priority, and it's our goal to establish and maintain amicable friendships with customers, builders, suppliers, and other professionals to continue to share our work with those in the Abilene, Midland, San Angelo, TX communities. We're also bonded and insured.
For years, our owner Archie was a remodeler before starting Texas T Granite. With a keen eye for detail, he has a knack for helping customers determine what will or won't work when they are planning a kitchen or bath remodel or new  construction.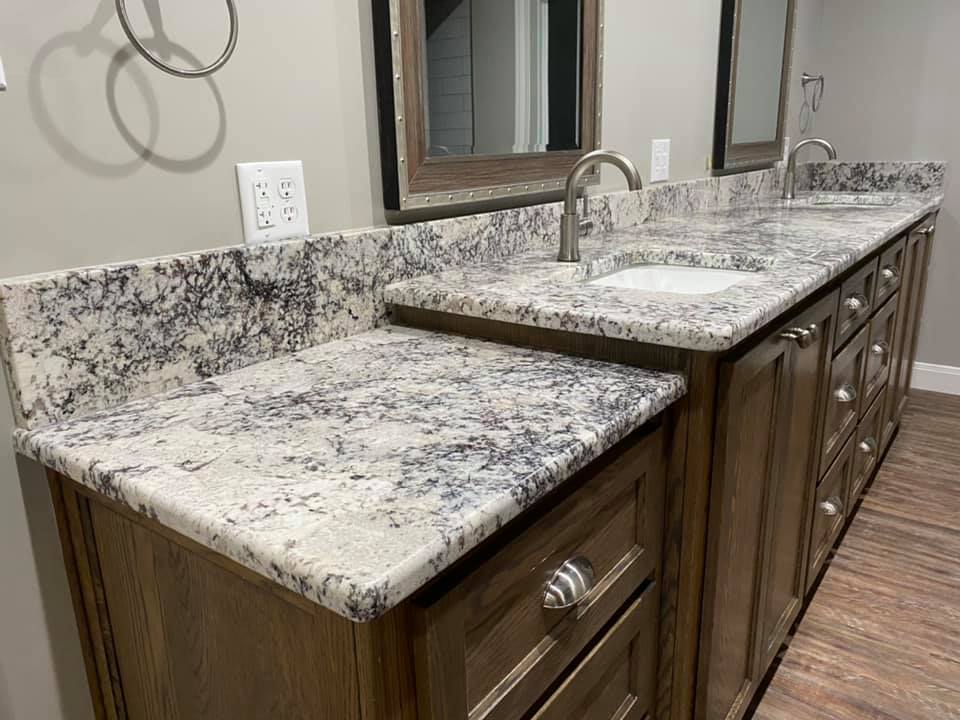 We Go Above & Beyond for Our Customers
While we're not a member of the Big Country Home Builders Association, the house that won their award for best kitchen featured kitchen and bathroom countertops that were designed and installed by our company! We're proud to work with a variety of vendors to produce stunning results and complete noteworthy projects such as this.
We can walk you through every step of your new kitchen or bathroom design and installation process. No matter if you need a custom sink to go with your new granite countertops in your kitchen or you would like an antique dresser transformed into your new bathroom vanity, Texas T Granite is ready to exceed your highest expectations! Call our family business today to get a head start on your project.